![endif]-->
The next five sessions for cart training are set. All requests for cart training must be by a supervisor or manager of a campus department. Please contact...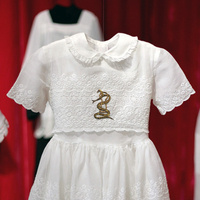 The Laband Art Gallery proudly presents a multi-part installation by Los Angeles-based artist Trina McKillen. Like many people around the globe, McKillen has...
America Magazine / America Media Events / A Jesuit Ministry Greg Boyle, S.J., will speak about the joys and challenges of helping those who have been caught...