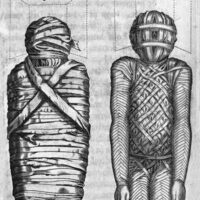 The William H. Hannon Library's' Archives & Special Collections Fall exhibition traces the history of the human concept of mystery, exploring our pursuit of...
Everything you should know to get started in Photoshop. Take a quick tour of the Photoshop interface; use Crop tool to crop and straighten images; use Clone...
Every Tuesday, we gather either in front of Sacred Heart Chapel or in "The Cave" (the lower level of the chapel) at 11:30 a.m. to make and pack lunches. Then...
The former chairman of the National Intelligence Council, Dr. Greg Treverton, is speaking on "Putting Terrorist Threat in Perspective"
Speaker: Dr. Simone Schaner, USC About the Speaker Dr. Schaner will be presenting: Patients, Providers, and the Overuse of Prescription Drugs Overuse of...